"Life is not about how high you can climb, but about how often you get up after a fall and carry on!
And in these critical moments, Luminox has proven to be an absolutely reliable friend by my side." - Bear Grylls
Luminox is proud to share the words and positive spirit of Bear Grylls at this difficult time.
We will get through this together. Always remember his Motto: Never give up!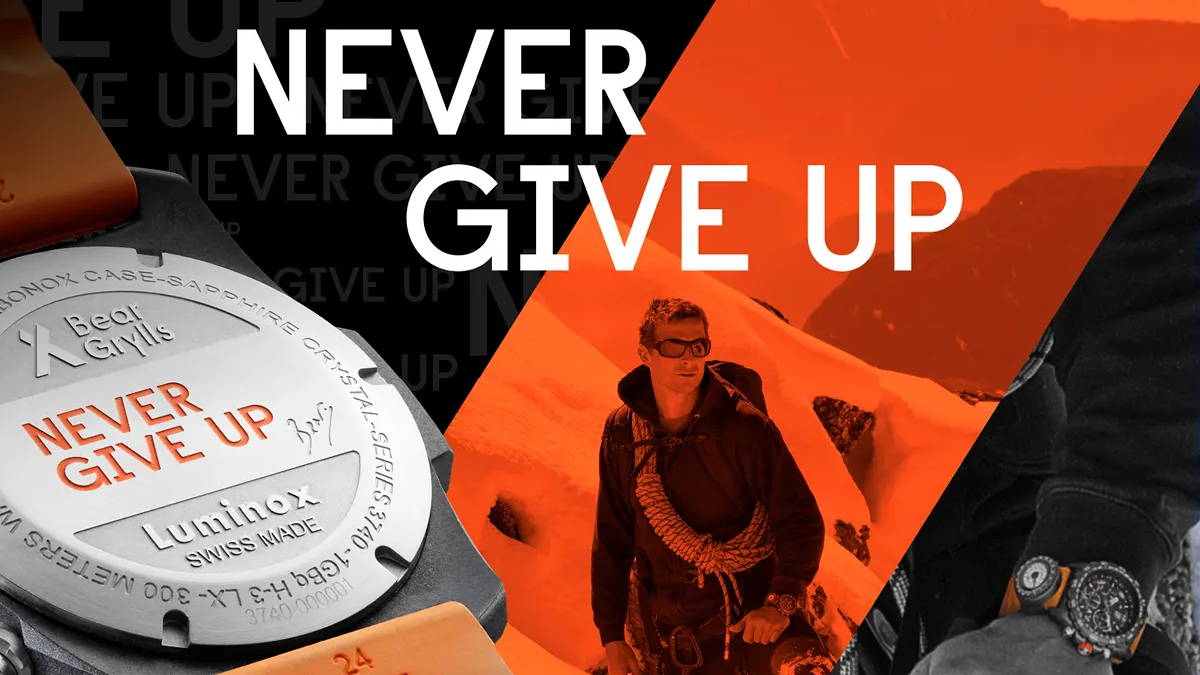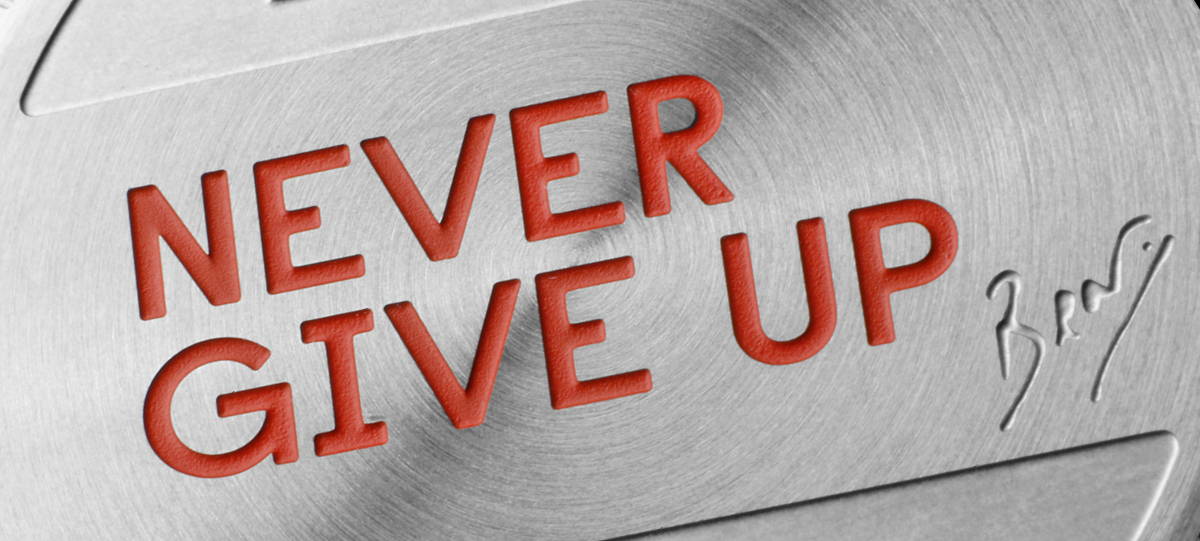 All watches in the Bear Grylls Survival collection have the logo and motto of Bear Grylls on the dial and have a special two-tone caseback with Bear Gryll's signature and "Never Give Up" in bright orange.
"Never Give Up" is a vital inner attitude to defy all resistance and dangerous situations. Only through your own willpower and well-considered actions can you make it alive from difficult situations!
Bear Grylls Survival Series
Your watch from the Bear Grylls Survival collection will help you survive even in difficult situations.
Whether it's the countdown dive zone, the walking speed scale, the paracord or the SOS Morse code, these watches are reliable companions and will help you master even the most difficult conditions.
These special details combined with the legendary ability of Luminox watches to perform in extreme situations make the partnership with Bear Grylls perfect.
The motto of Luminox, "Every Second Counts", also fits perfectly with Grylls's "Never Give Up".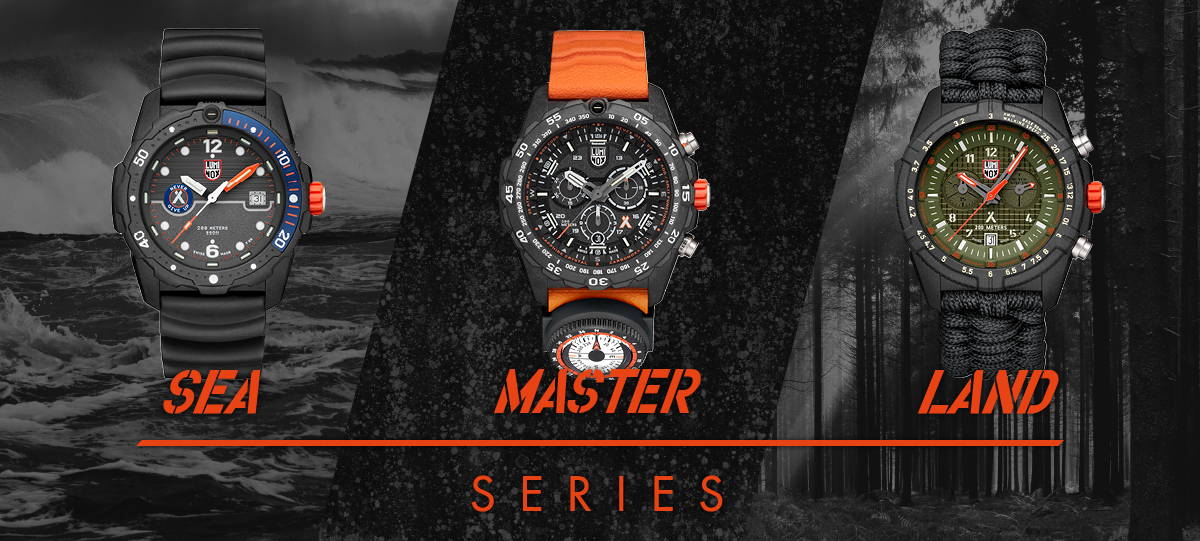 Of course, all Bear Grylls Survival models are equipped with the Luminox Light Technology (LLT), so that the watch is visible in all lighting conditions - up to 25 years.