The Bear Grylls Survival Watch 3749 is designed to help you survive. Whether it's a countdown dive zone, SOS in Morse sign or water resistance up to 300 meters, these watches will be your faithful companions and help you master all conditions. These special details are combined with the legendary ability of Luminox watches to function even in extreme situations, which makes the partnership with Bear Grylls perfect in every way. The motto of Luminox, "Every Second Counts", also fits perfectly with Gryll's "Never Give Up". The watch comes with an orange bracelet including a compass.
---
Origin: Swiss Made

Always Visible: Permanent lighting for up to 25 years

Case diameter: 45 mm

Function: Chronograph with date

Water resistance (meter, foot, ATM): 300 / 1000 / 30

Movement: Swiss Quartz

Case material: CARBONOX™+

Bezel: One-sided rotating

Caseback: 316L stainless steel screwed

Glass: Sapphire glass with anti-reflective coating

Crown: Screwed with double seal and crown protection

Bracelet: Kautschuck

Band thrust width: 24 mm

Height: 14 mm

Weight: 100g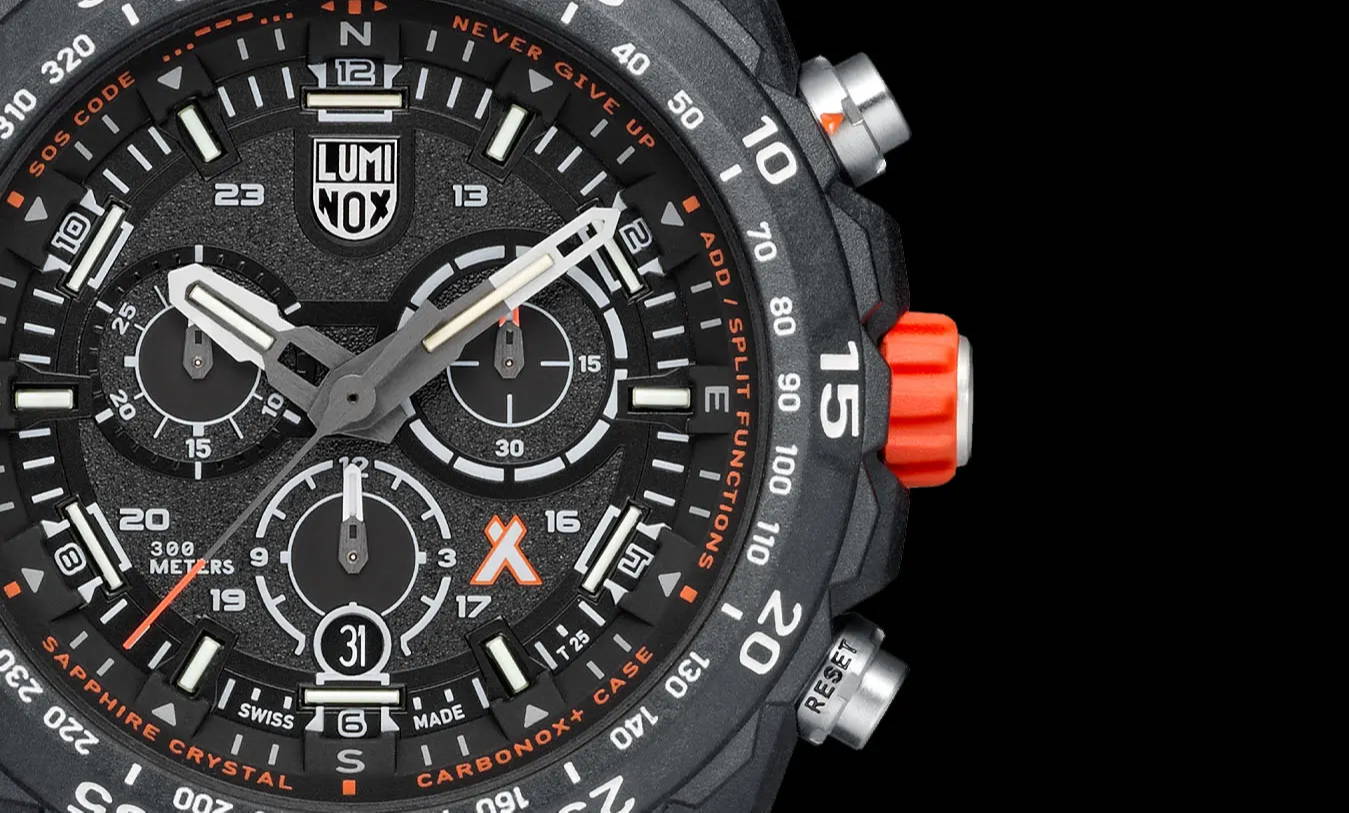 The chronograph function is set off from the normal time display by smaller dials. It is operated by the two pushers on the right side. With the upper pusher, the timer is started or stopped, the lower pusher resets the measured time. A reliable tool for your everyday life, because: #EverySecondCounts.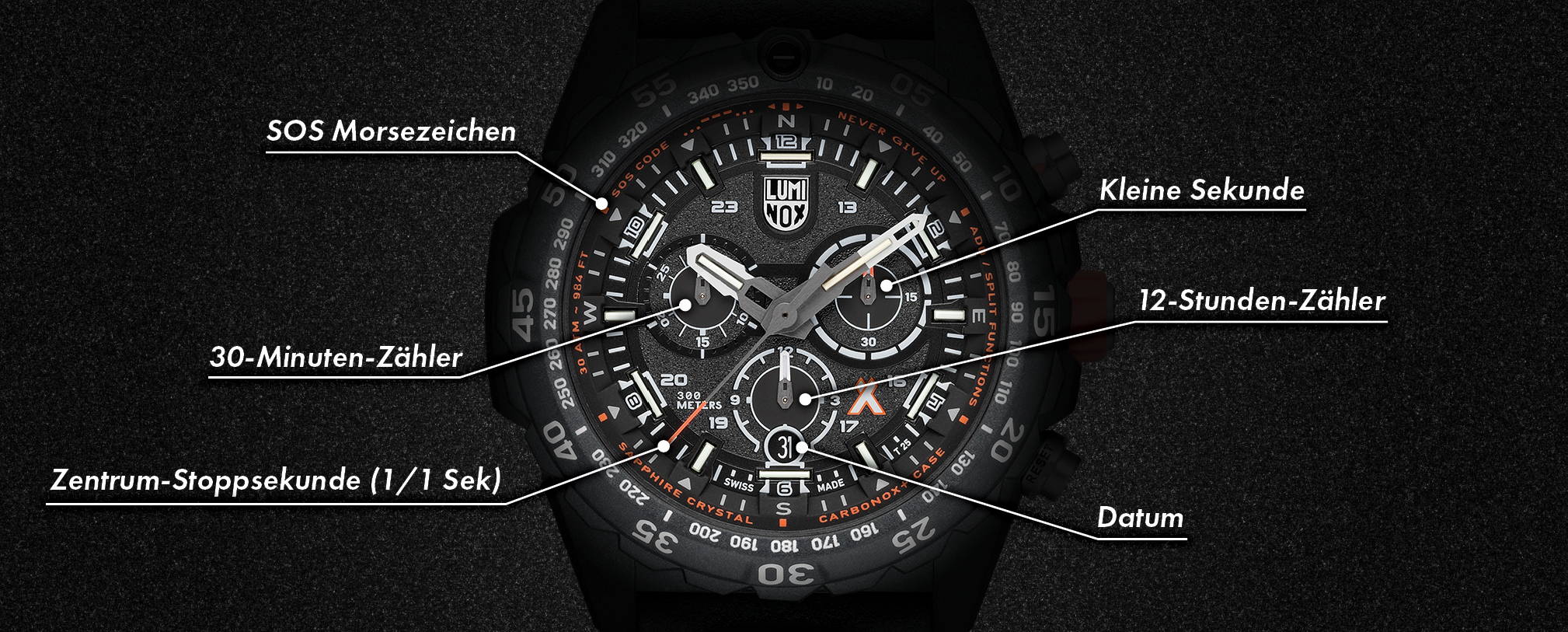 Use your watch as a compass
Align your hour hand with the sun to use your watch (in the northern hemisphere) as a compass. Now imagine an imaginary line between the hour hand and 12 o'clock. This line is your north-south line (in the lower longitudes below 20°, this method is not 100% accurate).
But also in the southern hemisphere you can easily determine north and south. For this purpose, 12 o'clock is aligned with the sun and an imaginary line is created again between the hour hand and 12 o'clock.
This compass can easily be pulled onto your wristband and removed again. Bear Grylls' favorite color is picked up by an orange accent. If you just can't use the sun for orientation, the compass is an extremely helpful tool. Only magnetic fields can affect accuracy.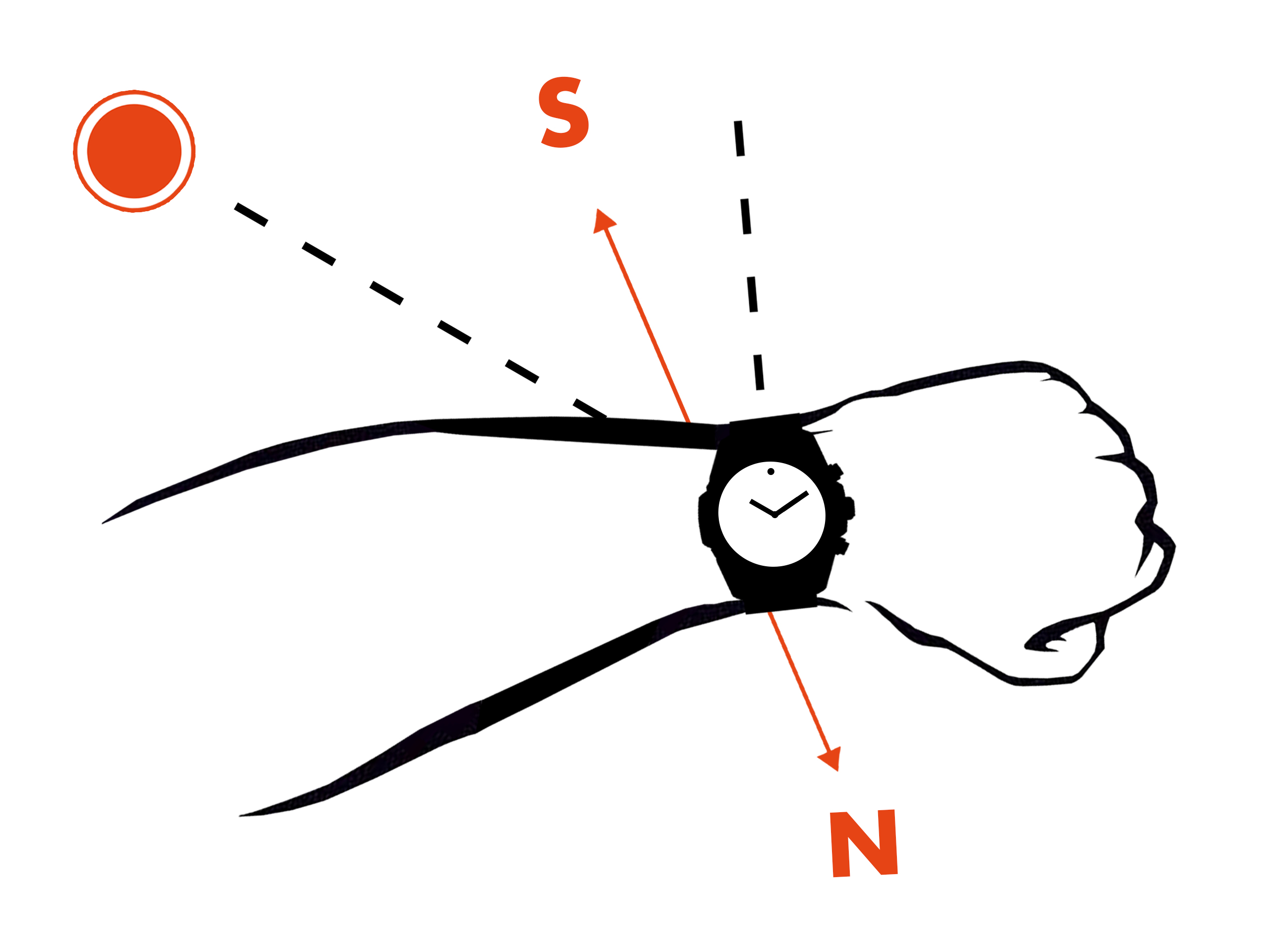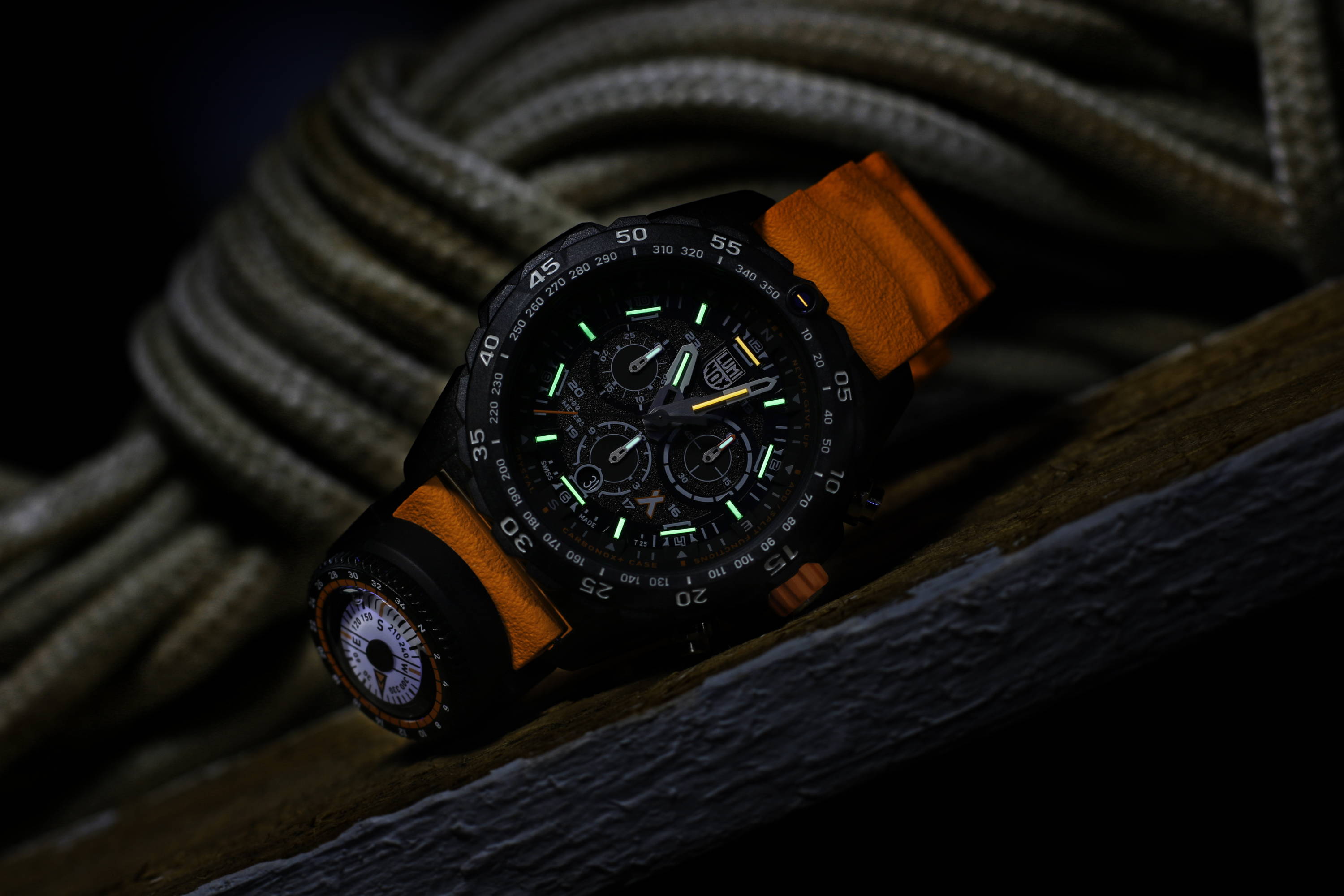 Every Luminox watch can be read at any time, whether on or under the water, on land or in the air, by day or at night. The energy-independent Luminox Light Technology (LLT) consists of micro-gas tubes containing small amounts of tritium. This allows the watch to glow visibly for up to 25 years without an external power source – i.e. without electricity, battery or sunlight.